---
We are a small, middle class family business and we work on their own responsibility and management, not for large foreign companies. We pay all taxes for our sales here in Crete .
You thereby ensure (at a car rental reservation with us) to boost the economy in Crete and not like other internet services through intermediaries, where most of the money stays abroad and here to Crete goes not much money.
Our prices are transparent and fair, including all necessary of insurance, without percentage excess, no bail, you do not need a credit card and can pay in cash upon arrival. For more see INFO .
Thank you in advance for your trust.
---
We bring the cars to
ports, aiports, hotels, apartments, appartements,
studio, holiday houses, vacation houses, bungalows, apartements and villas,

Heraklion, Iraklion, Chania, Hania, Rethymnon, Rethimnon, Ierapetra, Sitia, Lassithi, Agios Nikolaos, Sissi, Gouves, Gournes, Makri Gialos, Annalipsis, Makrygialos, Mirthos, Myrthos, Mirtos, Elunda, Elounda, Malia, Chersonissos, Hersonissos, Bali, Paleochora, Frankokestello, Agia Galini, Matala, Lendas, Lentas, Bali, Baliou, Myrthios, Georgioupolis, Agia Galini, Matala, Xerokampos, Keratokampos, Palekastro,
... and all other places...
take the limited offers now
and start to explore Crete
Crete car rental, car hire Prima
!!!
Our last-minute offers you can get from the 10th until the last day befor your rental period.
Always also newest models:
Fiat Panda, Hyundai i10, Fiat 500 C, Fiat 500 Cabrio, mit Klimaanlage, Peugeot 208, Fiat Punto Evo, Hyundai i20, Toyota Yaris, Fiat Punto Grande, Citroen Pluriel Cabrio, Coupè, Opel Astra Cabrio, Limousine Opel Insignia, Limousine Fiat Linea, Fiat Linea Diesel, Ford Focus Ecoboost, Fiat Tipo, Fiat Tipo automatik, Hyundai i30, Peugeot 301, Peugeot 301 Diesel, Fiat 500 L, Fiat 500 L Diesel, Fiat 500 X SUV,
Fiat Multipla 6 Sitzer, Fiat Scudo 9 Sitzer, Fiat Doblo 7 Sitzer, Fiat Idea automatik, Fiat Punto Evo Automatik, Fiat Doblo Diesel 7 Sitzer, Opel Astra Cabrio,
Jeep Cabrio Suzuki Jimny, Jeeps mit 4x4 Allradantrieb! Fiat 500 X 4x4 Diesel, SUV Peugeot 2008, SUV Fiat Freemont Luxusklasse Crossover SUV, SUV Peugeot 5008 Crossover, JEEP Renegade Crossover, JEEP Compass Crossover, JEEP Compass Limited Edition 4x4,
SUV = Sport Utility Vehicle, Geländewagen, Geländelimousine, geländetauglicher Mietwagen, Crossover,

Kleinwagen, Mittelklassewagen, Mittelklassefahrzeuge, Familienwagen, Familienfahrzeuge, Grossraumfahrzeuge, Limousinen, Allrad, 4 x 4, Allradantrieb, Jeeps, SUV Crossover, offene Jeeps, Klimaanlage, Radio, CD-Player, open, offen, Faltdach, Cabrio, Schiebedach, abnehmbares Dach, soft top, hard top, Start Stop Automatik, elektrisches Schiebedach, Diesel und Benziner,
Always also newest models:

We are a small greek company and we work on our own responsibility and management, not for large foreign companies. We pay all taxes in Greece.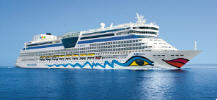 Special service: delivery just for 1 day to AIDA at port Heraklion !!
(AIDAdiva, AIDAprima, AIDAsol)
>> ask for the car prices <<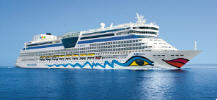 Or do you come with MSC-Cruises to Heraklion?
For example with MSC Fantasia?


no agent / broker:
book directly
our cars